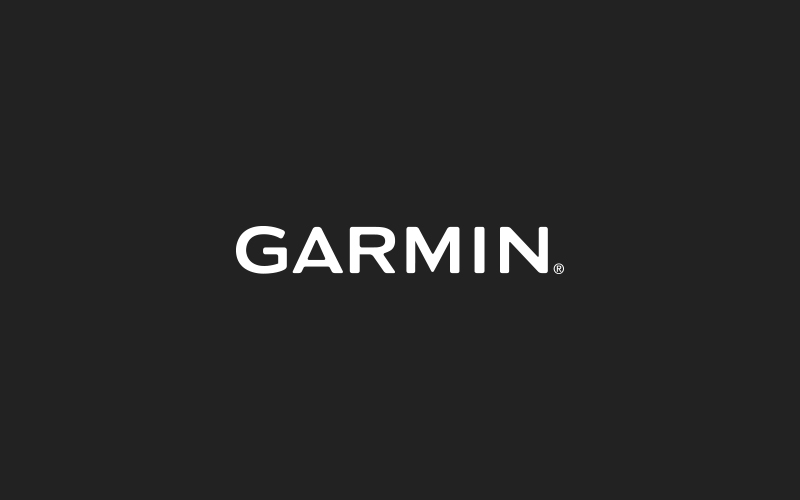 Complete coverage of Great Britain now available with Garmin GB Discoverer
Global leader in personal satellite navigation Garmin is proud to announce the launch of a new series of the award winning Garmin GB Discoverer topographic maps. 
These revolutionary new maps bring outdoor enthusiasts the opportunity to view a wider variety of highly detailed mapping from the Ordnance Survey Landranger map series, whilst navigating with turn-by-turn accuracy.
Users can now benefit from full 1:50K scale Ordnance Survey Landranger map coverage for the whole of Great Britain. Garmin GB Discoverer Great Britain is available in three large regions – Southern England & Wales, Northern England & Midlands and Scotland.
Garmin GB Discoverer allows users of the Dakota, Oregon and Colorado handhelds to experience using raster mapping with the intelligence of vector cartography, providing navigation with ease and accuracy.
Garmin's new mapping offers all the benefits of traditional paper maps with the added bonus of intelligent routing and interactive points of interest. Use the Garmin touchscreen GPS to search, select and navigate to street addresses and attractions, follow routes on foot, in car or by bike all using the familiar Ordnance Survey platform .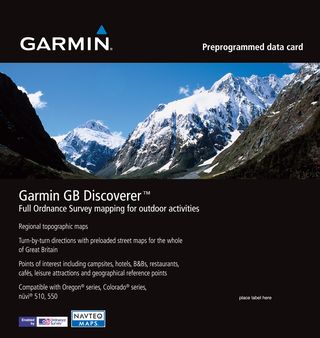 Product Manager for Outdoor Andrew Silver commented: "The popularity of our Garmin GB Discoverer National Parks and Trails series has led to the production of three UK mainland maps – Scotland, Northern England & Midlands and Southern England & Wales. 
"For the first time ever handheld GPS devices can display information from Ordnance Survey Landranger maps whilst giving you all the benefits of a Garmin GPS system."
Providing an extensive database of points of interest (POIs) and available on a convenient microSD/SD card, you can simply insert the maps into Dakota, Oregon and Colorado devices and go.
 
Andrew added: "From placing the handheld in your car and using it to navigate to your chosen destination, to exploring footpaths and discovering your nearest camp site or restaurant, the combination of Ordnance Survey mapping and a Garmin handheld GPS provides a completely interactive experience."
Paula Langford-Smith, Marketing Manager at Ordnance Survey said: "Working in Partnership with Garmin to produce new topographic maps has added a new perspective to OS Landranger Maps – the accuracy and detail from our most popular mapping is now provided with a GPS companion, helping you get a completely new and interactive map reading experience."
If you purchase a Dakota 20 in store, you get 50% off of any GB Discoverer 1:50K mapping card! For more information on Garmin GB Discoverer mapping visit www.garmin.co.uk
Areas of Garmin GB Discoverer Coverage:
•Scotland
•Northern England & Midlands
•Southern England & Wales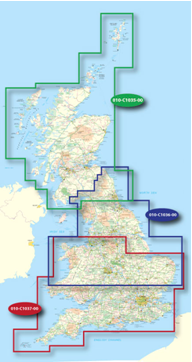 About Garmin
The global leader in satellite navigation, Garmin Ltd. and its subsidiaries have designed, manufactured, marketed and sold navigation, communication and information devices and applications since 1989 – most of which are enabled by GPS technology.  Garmin's products serve automotive, mobile, wireless, outdoor recreation, marine, aviation, and OEM applications. Garmin Ltd. is incorporated in the Cayman Islands, and its principal subsidiaries are located in the United States, Taiwan and the United Kingdom. For more information visit Garmin's media centre at www.garmin.co.uk/mediacentre. Garmin is a registered trademark of Garmin Ltd. or its subsidiaries. All other brands, product names, company names, trademarks and service marks are the properties of their respective owners. All rights reserved.
Notice on forward-looking statements:
This release includes forward-looking statements regarding Garmin Ltd. and its business. All statements regarding the company's future product introductions are forward-looking statements. Such statements are based on management's current expectations. The forward-looking events and circumstances discussed in this release may not occur and actual results could differ materially as a result of known and unknown risk factors and uncertainties affecting Garmin, including, but not limited to, the risk factors listed in the Annual Report on Form 10-K for the year ended December 29, 2007 filed by Garmin with the Securities and Exchange Commission (Commission file number 000-31983). A copy of Garmin's Form 10-K can be downloaded at www.garmin.com/aboutGarmin/invRelations/finReports.html. No forward-looking statement can be guaranteed. Forward-looking statements speak only as of the date on which they are made and Garmin undertakes no obligation to publicly update or revise any forward-looking statement, whether as a result of new information, future events, or otherwise.