Overview
TOPO UK & Ireland is capable of turn-by-turn navigation on trail and path networks
This recreational map has been compiled using the community generated OpenStreetMap (OSM) database to which Garmin added a 50-metre contour line layer, based on a public digital elevation model, and over 20 years of knowledge and skills in building electronic maps.
The resulting map can be used for orienteering and reference for any outdoor or recreational activities throughout UK and Ireland. These new maps include routable road, trail and path networks, waterway detail, place names, military areas, natural features, land use areas, historical sites, airport structures and points, buildings, emergency structures, power lines, railways and many points of interests (POI) including but not limited to tourism, sport, shops, public transport, leisure, craft and amenities.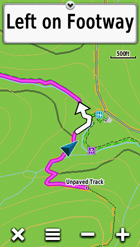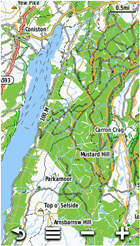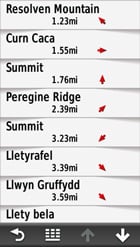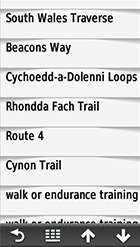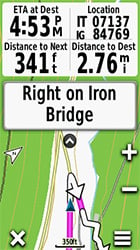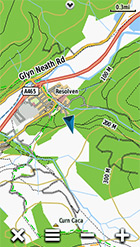 TOPO UK & Ireland Light is capable of turn-by-turn routing on the entire road and trail network present in the map. The routing allows the creation of routes based on your selected activity type1 by automatically adjusting the route to suit the chosen activity and take into consideration the elevation. It is not recommended to use this map for car navigation purposes.