Quarterly and Annual Earnings
In 2017 Garmin experienced its second consecutive full year of sales and operating income growth, driven by strong sales in the outdoor, aviation and marine segments. We see additional growth opportunities for next year and beyond and believe that we will seize these opportunities with a strong lineup of products.
The following financial data charts should be read in conjunction with the consolidated financial statements and notes included in our 2017 Annual Report, downloadable below.
Revenue by Segment*

% of Total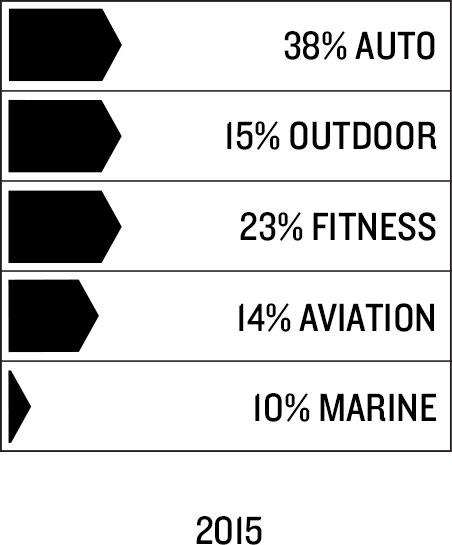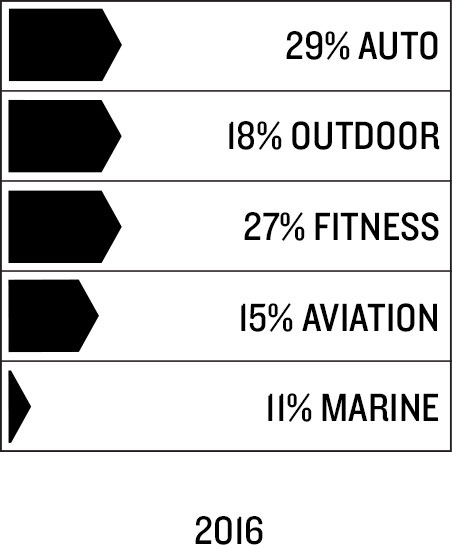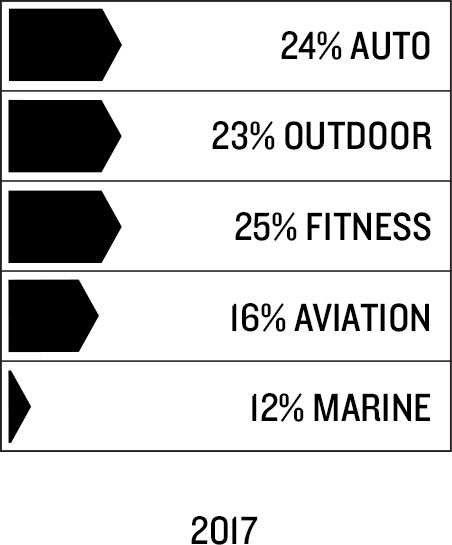 Operating Income by Segment*

% of Total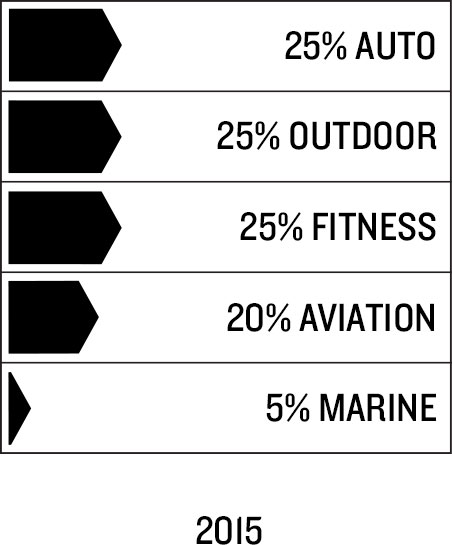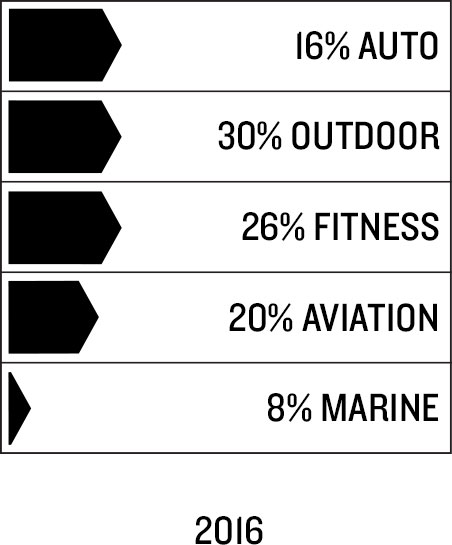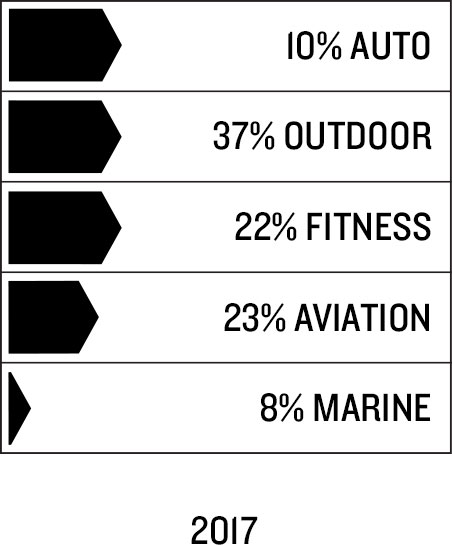 *Action camera-related operating results for 2015 have been recast from the Outdoor segment to the Auto segment to conform to the current year presentation.
Quarterly Earnings
Annual Earnings