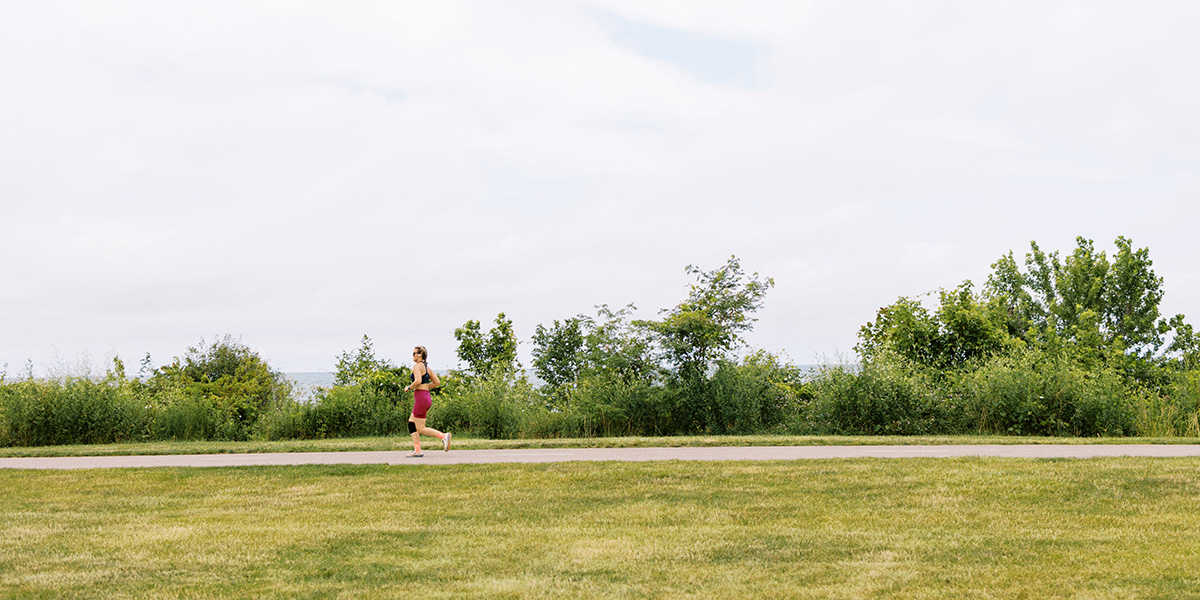 Eleven Ultras in 11 Days with the Garmin Enduro
Katie Spotz recently ran 11 ultramarathons in 11 days, all in an effort to raise awareness for 11 different clean water projects in Uganda. Below, Spotz takes us through the experience — and what it was like to do it all with the help of the Garmin Enduro.
Eleven ultramarathons in 11 days to raise funds for 11 clean water projects in Uganda seems like an unlikely proposition for someone who used to play the least favored position on team sports — the bench. When you sit on the bench long enough, you can start to believe that you belong on the bench. I accepted that athletics were just not for me. One gym class stood in between me and my high school diploma, and I went into that walking and running class with my feet literally dragging beneath me.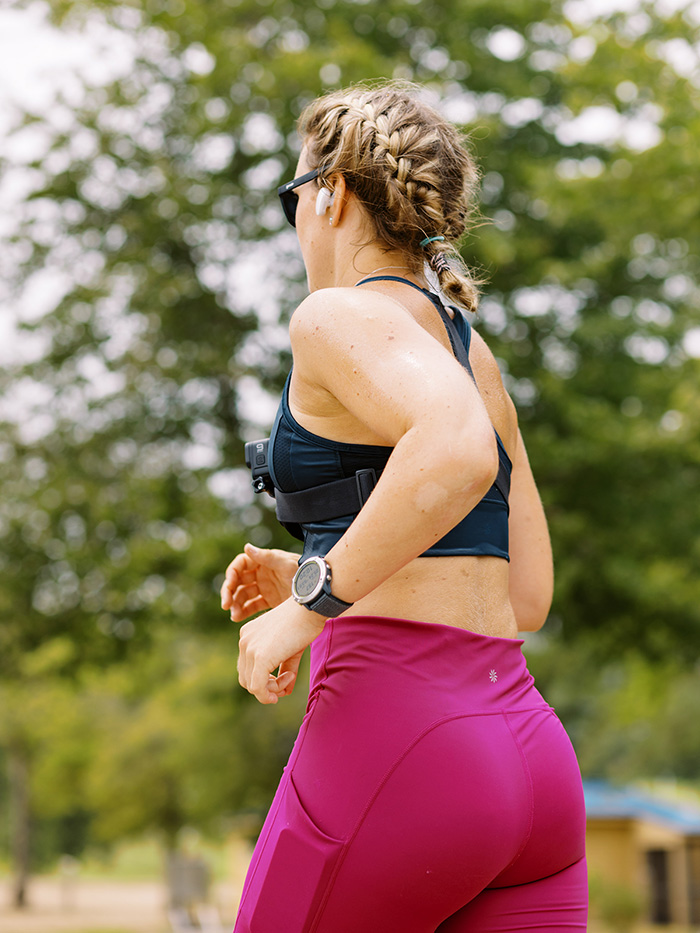 Sheer boredom brought me to wonder, "Is it possible for me to run 1 mile straight?" I carried doubts whether it would be possible, having never run 1 mile straight before, but there was nothing to lose in trying. The biggest limit was me. I never thought I could run 1 mile straight, and I was very wrong.
Some athletes feel the need to say "just" 1 mile. "Just" 1 mile can be just enough to redefine what's truly possible. That 1 mile cracked open a whole new and unchartered world of endurance. One mile of running gave me the confidence to try 2 miles. The miles started adding up and by age 18, I had finished my first marathon of many more to follow. The distances may have changed over time, but the approach remains the same — taking it one step at a time.
After more than a decade of endurance challenges, including cycling across countries, swimming a river, rowing across an ocean and running across states, I was ready to ask the question once more: "Is it possible for me to break a world record by running 11 ultramarathons in 11 days funding 11 water projects along the way?" I firmly believe that with a strong enough "why" you can figure out how to achieve a goal, and my "why" is water. Aside from successfully completing the journey, the goal was to raise funds for 11 clean water projects in Uganda. This summer I was ready to find out if it would be possible.
Run4Water began in downtown Cincinnati, Ohio, and ended 341 miles later at Edgewater Beach in Cleveland, Ohio. One benefit to running is that little is required to start but having the right gear makes all the difference. The Enduro™ was the perfect match for the run with the extended battery life and performance features, like heat acclimation and performance metrics, helping me to gauge my fueling, pacing and recovery during the 11-day journey.
The run took me along the Ohio to Erie Trail — a nature trail from the Ohio River to Lake Erie, primarily on rail trails and canal paths crossing four major cities, numerous quaint small towns and miles of pastoral countryside. The only way to describe the journey is by moments instead of miles — like the moment I experienced the kindness of strangers when being joined by dozens of local runners, and the moments of witnessing the beauty of nature by running through regional and national parks rich with greenery and wildlife.
The beauty of the people and the places on the journey distracted me from my achy muscles and tired legs. Run4Water was a huge mental and physical test. Some days the temperatures were so hot and humid that the tar from the road melted to my running shoes. Other days, my legs felt like heavy bricks. Oftentimes I was worried that the journey would increasingly become more difficult. But at no time was I without my Enduro to maintain a low heart rate and consistent pace. The journey started with more toenails than when it ended; however, I also ended Run4Water stronger with my fastest ultramarathons happening on the last few days, a true testament to our body's incredible adaptability and durability.
Running is a teacher with lessons for anyone willing to take a step. You don't need to run 11 ultramarathons in 11 days to discover this: We can do hard things. Just because you think something is not possible, does not mean it is true. Never try, never know.
Ready to get on Katie's level — or at least somewhere close to it? Purchase your own Enduro and get ready to go the distance. To support the water projects and learn more about Katie's journey, visit www.KatieSpotz.com.