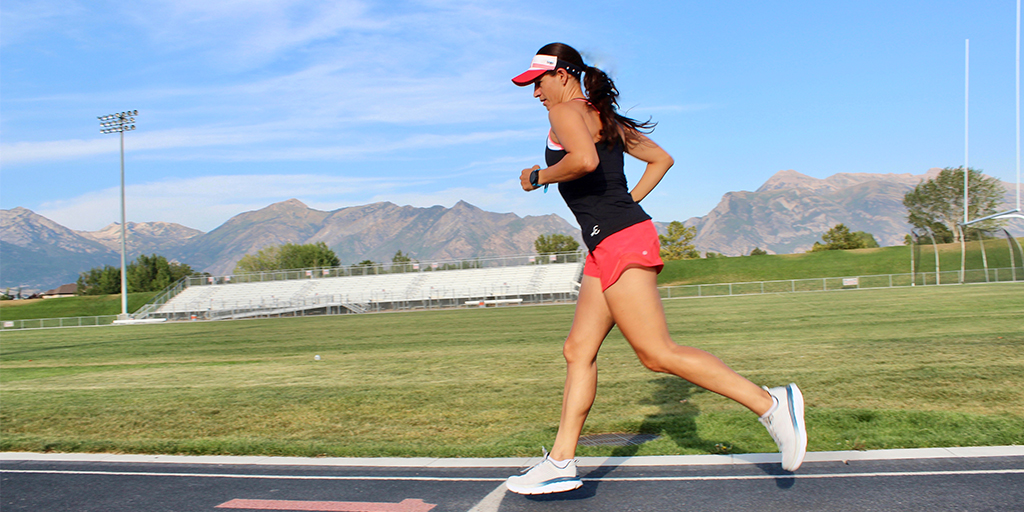 Measurement as Motivation in the Virtual Race World
By Libby Dykes, Garmin Ambassador, @iron_tica
With the coronavirus pandemic impacting all facets of our lives, many of us may be struggling to stay motivated with our training. Under normal circumstances, races have served as valuable sources of motivation. They gave us a target or destination to reach for and complete. They pushed us to improve our performance and monitor our progress toward our goals. With most events canceled for safety reasons, you may feel somewhat lost or adrift.
Over the past few years, I've seen significant improvements in my performance as an Ironman athlete and marathon runner. Races have played an integral role in that progress. Training for the next big event has always been a significant motivational factor for me. With ambitious personal goals for this year, I watched my races postponed and then canceled. I've witnessed many of my friends lose their motivation to exercise. Even though I was increasingly frustrated by the lack of events, my motivation hasn't necessarily faltered. Why?
Data Has Become My New Internal Fire
When we don't know when our next race will be, we must find a new inspiration source. Tracking my performance on my Garmin Forerunner 945 gives me a sense of personal satisfaction as I'm able to monitor my improvements (or lack of) daily. The features on my watch enable me to break down my progress in critical areas such as speed, cadence and form. It is important to track other essential factors like Body Battery™, heat acclimatization and altitude acclimatization.
Data for Virtual Marathons
Also, we're again seeing a wave of innovative virtual events emerge in response to the pandemic like the Garmin Million Miles Challenge that I am participating in this fall. Using the metrics from your Garmin device, you can complete all kinds of challenging activities!
This year I've participated in the Garmin Land of Oz half marathon, using the PacePro™ pacing strategies feature and scoring a new PR; the Conqueror English Channel Challenge, where I swam 21 miles in my local pool; and the Limitless Vertical Challenge (phew, talk about elevation gain!). For me, even though they may not replace the live versions, it was still so rewarding to feel a sense of accomplishment on my own from these virtual events.
During these crazy times of no racing, we can find OUR motivation to keep moving in the numbers. With the help of our Garmin fitness devices and the Garmin Connect™ app, we can track our progress and see where we need to improve. Yes, you aren't competing against other athletes, but often the best challenger is YOU. Our results can truly inspire us to reach new levels – with or without races. And when we can race again in person, we'll be that much stronger.