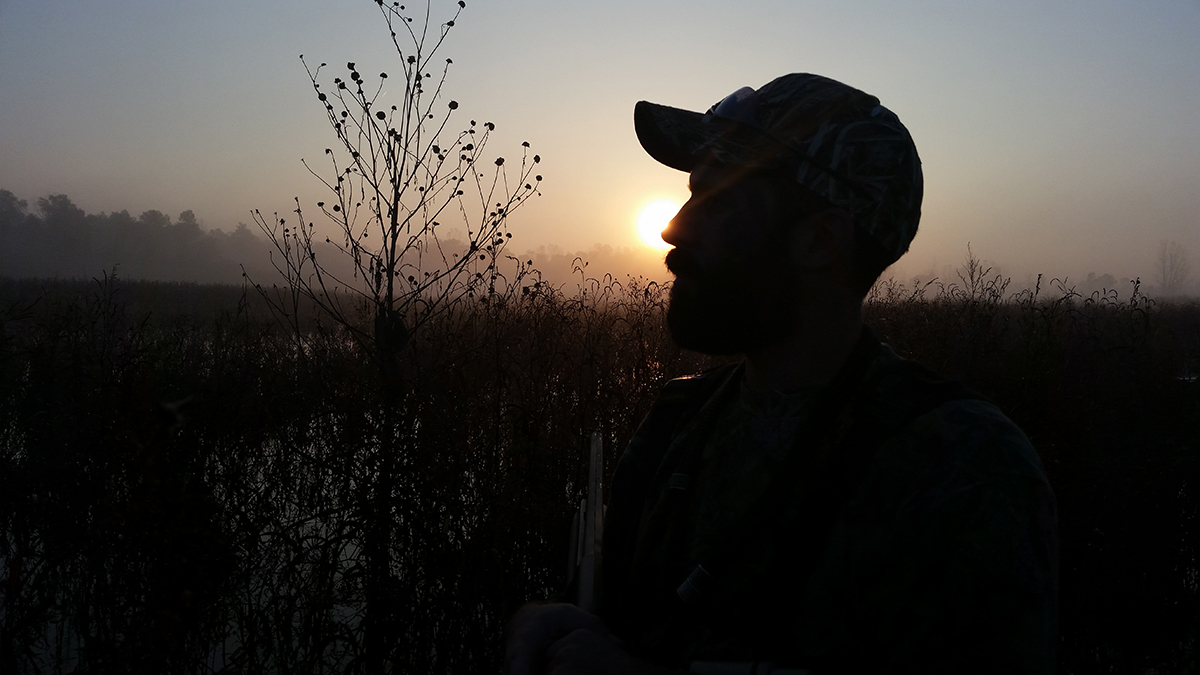 Let's Hear It for the Moms Who Hunt
This Mother's Day, we're sharing the story of Patty (Krimm) Nichols, who instilled a generations-long love of fishing and hunting in her children. "She knew it was going to be up to her to do it. And by God, she got it done."
John Wallace, the man behind the Instagram handle @wildgamecook, is an outdoorsman and a conservationist. He started his professional career with the Ohio Division of Wildlife doing seasonal work and later joined the conservation groups Pheasants Forever and Quail Forever, where he has been a biologist, a regional field representative and now a development officer. Hunting and the outdoors are his life and career. This was not by accident, but by the design of his mother, Patty (Krimm) Nichols.
Patty grew up in Old North Dayton, Ohio, during the 1960s and '70s. In this region, the outdoors was not just part of life — it was life. The Krimm family was no exception, and their love of the outdoors was ingrained in every facet of their lives.
The Krimm family fished and hunted. It's what they knew and loved. Patty fished, shot .22s and threw tomahawks with the best of them. She was an excellent fisherwoman, and it seemed that when she got old enough, she would follow her family's longstanding tradition of learning to hunt.
However, life rarely goes according to plan, and Patty never got the chance to hunt. She required a kidney transplant at the age of 16, had her son John and his sister at a young age and shortly after they were born, became a single mother.
When life happened, her priorities shifted and all of her strength as a mother went to providing for her children. Many of her own outdoor opportunities were put on hold. She worked long hours as a florist and picked up extra shifts as a waitress to provide for her family.
Her love of the outdoors may have been out of sight, but it was never out of mind. So instrumental was the outdoors to her upbringing and life, she knew that the tradition had to be passed on to her children, even if she couldn't be there to do it.
"My mom was busy helping the family, but she understood who I was and who I was supposed to be. While she may not have been able to go with me, she was going to do everything in her power to make sure I had the opportunity and access to do it," said Wallace. "It's hard to get a pulse on it. I think she just knew it was the way of life for our family."
Patty built the fire in John that grew to what is today. She took him fishing every chance she could get. When he was a toddler, John recalls fishing near culverts by the highway. And when he was old enough to go hunting, Patty didn't let her lack of hunting experience stop the family tradition. She placed a call to her brothers, Kevin and Mark, and instructed them to take John hunting. They knew how important it was to Patty that someone mentor him in the woods. John, in his hand-me-down camo, struck off with his uncles after squirrels and other critters.
"Her obligation was to be a mother, and she worked pretty hard all her life. She always encouraged me to go hunting, though. When I would get excited about hunting, she would always say with pride, 'You sound like your dad,'" continued Wallace, "She had that single mom mindset; she was the one caring for the interest of hunting in the family. She knew it was going to be up to her to do it. And by God, she got it done."
From Patty's dedication, courage and sacrifice, the world gained a lifelong conservationist and hunter in John Wallace. He has dedicated his professional life to the outdoors, and in his personal life he is raising his three children, Adam, Wade and Claire, in the tradition of the Krimm/Wallace family.
"I learned a lot from my mom. She was the kindest and toughest person I know, and many other people would say the same. She still has her hand in a lot of things. I think about her strength and her kindness all the time," said Wallace. "Maybe most of all, I think of the fire she built in me for the outdoors, and how my kids now have that. It's all thanks to her for understanding how important it was."
Later in life, Patty served as a "Big Club Member" at the North Dayton Anglers and Conservation Club and president of the Women's Auxiliary Club and won multiple club fishing competitions. Patty sought opportunities to take her five grandkids fishing, of course. In doing so, she started a fire in another generation of outdoor enthusiasts.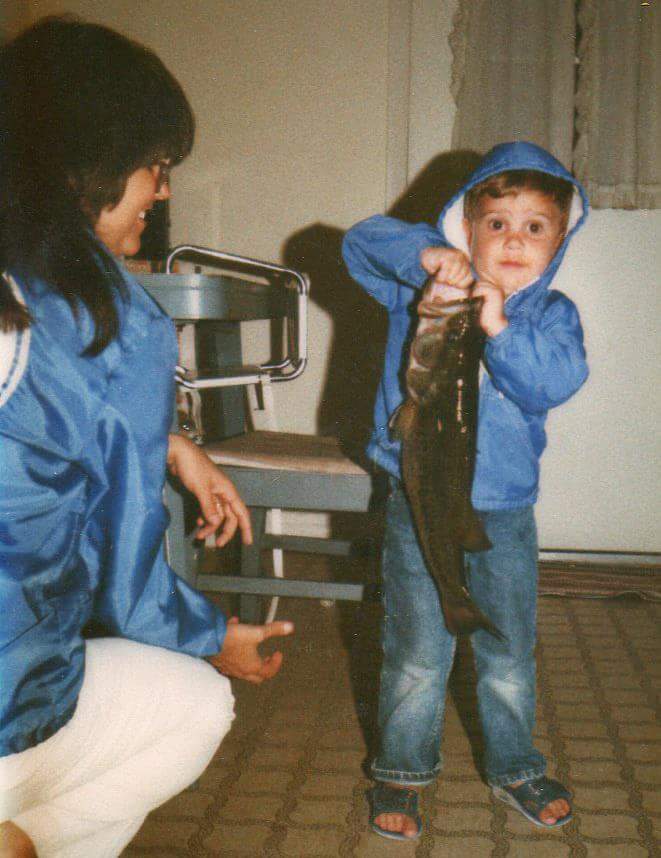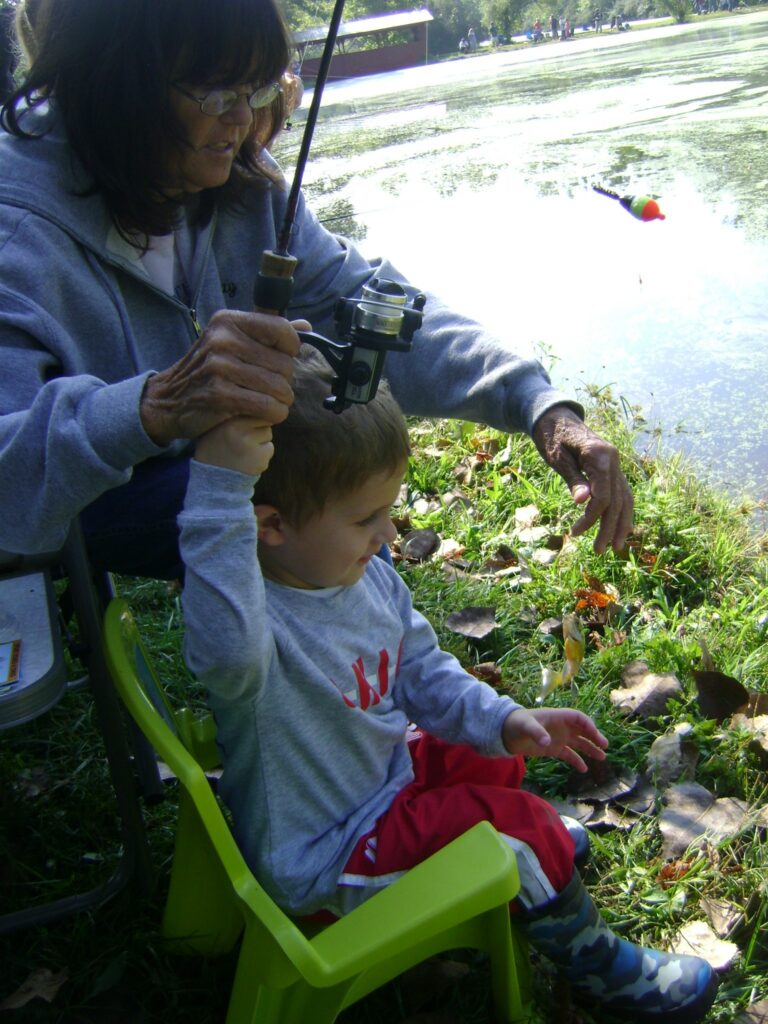 "It may sound strange, but I try to take the same photos of my kids as my mom took of me," said Wallace. "In a way, I want them to see that this is just who we are, and it wouldn't have been possible without my mom."
So this Mother's Day, let's hear it for the moms. All of them. Whether they hunt, fish or just do what they can to help us follow our passion, we'd be lost without them.