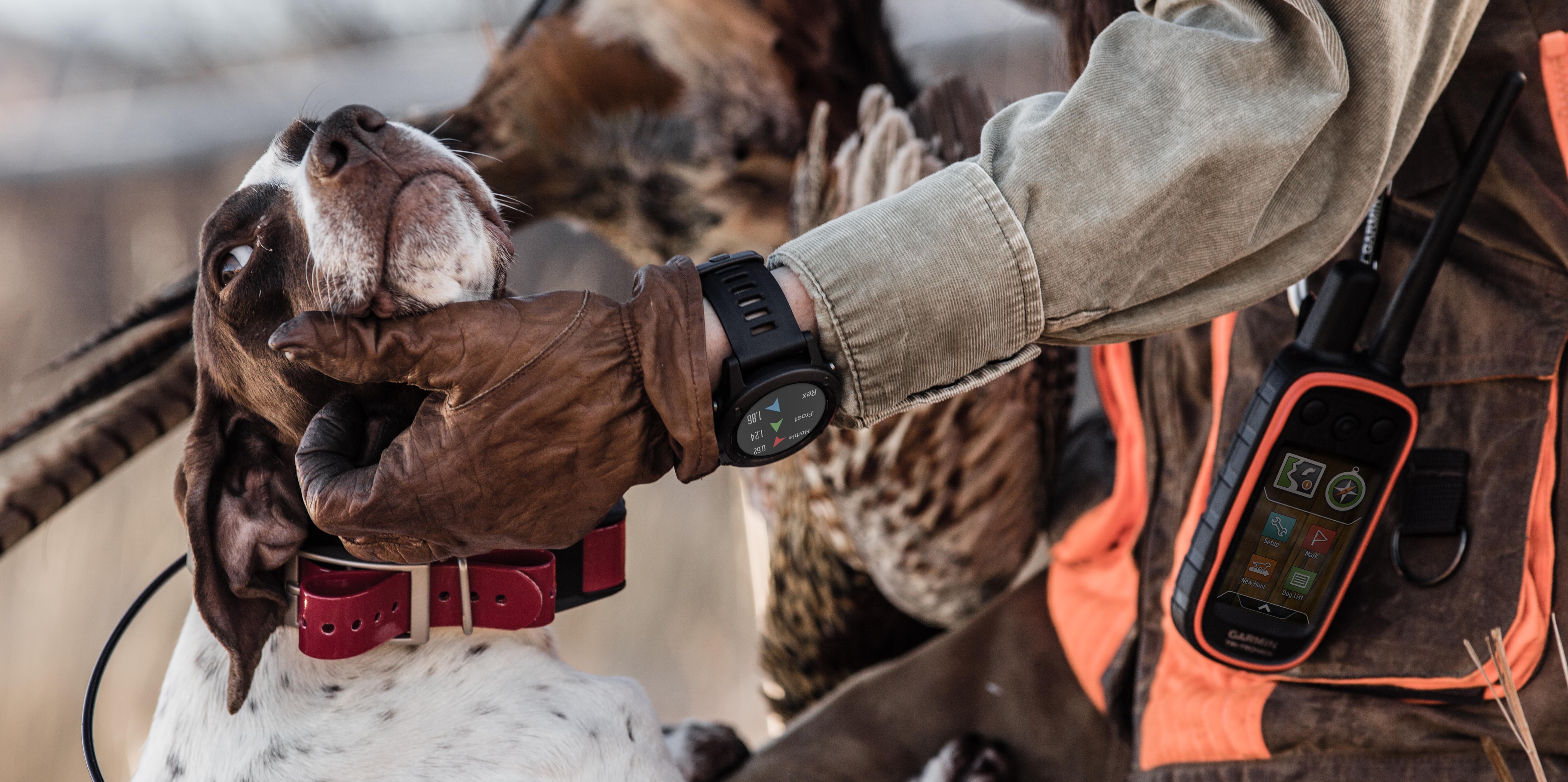 How-to Connect fenix to Alpha and Astro Handheld Dog Tracking Devices
Garmin recently rolled out a software update enabling users to broadcast dog data by pairing an Astro 430 or Alpha 100 dog tracking device to any fēnix 5, 5S, 5X, fēnix 3, fēnix 3 HR, fēnix Chronos, quatix 3 or quatix 5 smartwatch, along with the new DriveTrack 70 in-vehicle navigator and dog tracker.
Follow these simple steps to start streaming dog data straight to your wrist for quick-look functionality without having to switch menus on your Alpha or Astro handheld.
Update all of your devices to the latest software using Garmin Express. This adds Broadcast Mode to your Alpha/Astro handheld, along with the DogTrack widget to your watch.
Enable the DogTrack Widget on your watch

Hold down UP button to populate the menu
Select Settings
Select Widgets
Select DogTrack
Enable by making sure status is set to "Show"

Enable Broadcast Mode on the transmitting handheld

Go to Main Menu
Select Setup
Select Dogs
Select Broadcast Dog Data
Select Enable
Once the dog tracking handheld is set to Broadcast Mode and tracking a compatible dog tracking collar, the wearable widget will show the dogs names, status, distance and direction from the handheld.
The widget will also alert the user when the Dog has treed or is on point just like the transmitting handheld does. In order for these alerts to show on the watch the user needs to be on the widget screen. The notifications will not occur on the watch if the user is on the watch screen or another widget screen.
Follow Garmin Fish & Hunt on social media for fishing and hunting videos, tips from pros and to stay up-to-date on the latest Garmin products.