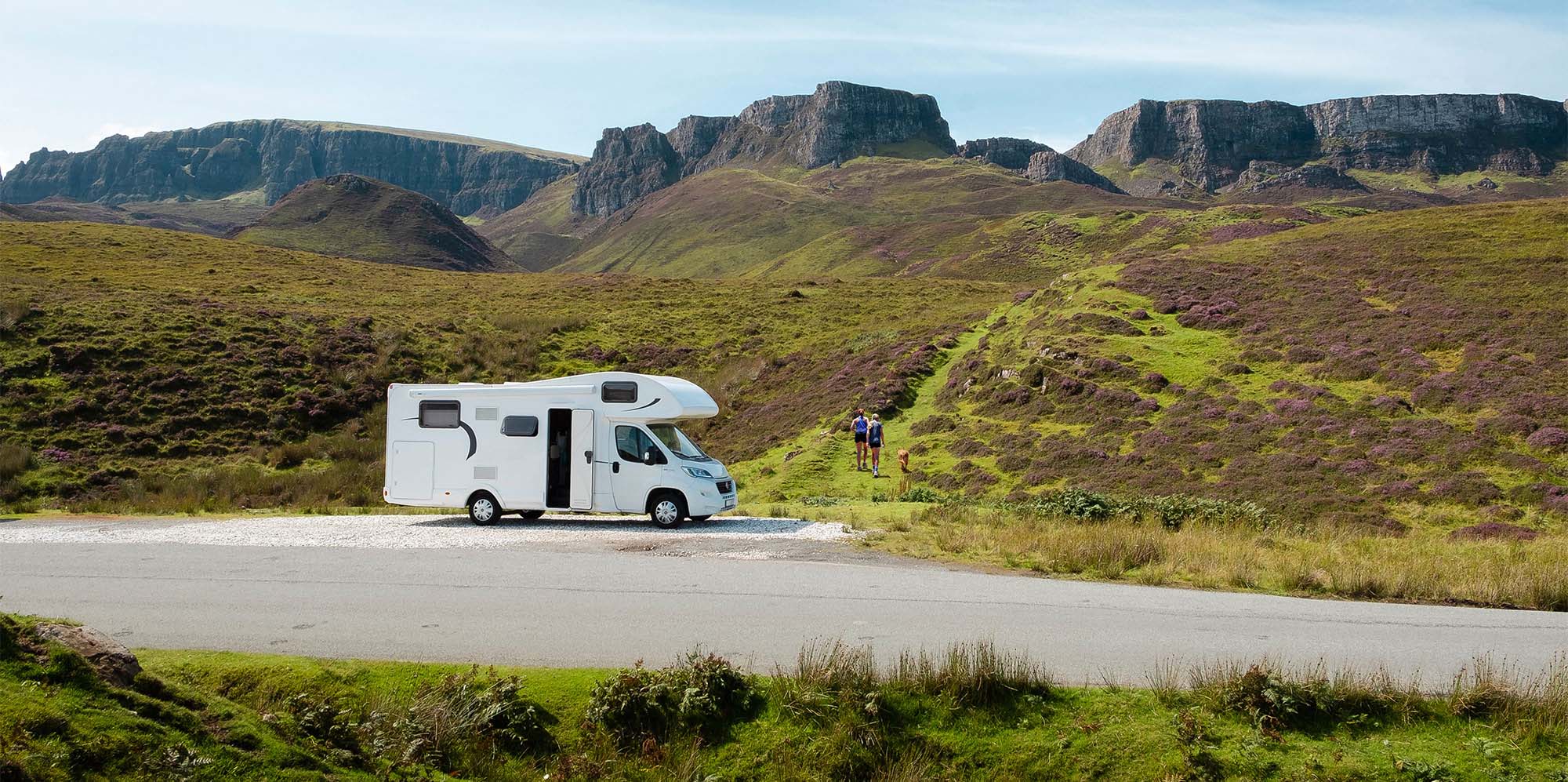 Ready for an adventure in your RV?
Feeling the itch to travel but not quite ready to hop on a plane? A road trip may be the best fix, as the open road is great therapy for cabin fever. And if you're not sure about staying in a hotel, an RV is a perfect option for you. Thanks to our RV-specific GPS navigators, the open road is yours to explore.
First time driving an RV? Or still getting used to the size and feel for your vehicle? These devices provide an abundance of information to keep you rolling along in the right direction, and on roads that are suitable for your vehicle. They take into account the size and weight of your RV, then find a suggested route that is appropriate for you. If you have multiple vehicles or trailers, you can save profiles for each setup in case the requirements differ. In addition to that guidance, these RV navigators provide insight into what's ahead – steep grades, sharp curves, weight limits and more – before you get to them. Detailed elevation information helps you prepare for possible steep grades along the route.
Plans can change once you hit the road and it's niceto have up-to-date information. When these devices are paired with the Garmin Drive™ app, you will receive live traffic updates to help you avoid delays and find detours. And if you find yourself playing the "Are we going to make it before we hit empty" game, the Garmin Drive™ app will also provide updates of gas stations and real-time fuel prices along your route.
National parks are popular destinations for RV travel and provide some beautiful scenic routes to drive through. That's why all three of our RV navigators come preloaded with a directory of U.S. national parks, in addition to RV parks and services. If you've ever found yourself in a NP, you know most are massive areas often without reliable cell phone reception. Our devices can help you navigate to and through National Parks without using cell phone reception. Not to mention other preloaded content from Ultimate Public Campgrounds, KOA®, iOverlander™, a PlanRV™. Helping you avoid those side-of-the-road-head-scratching moments trying to figure out where you're headed.
It's important to limit distractions while driving and always ensure your focus is on the road. That's why we included the ability for hands-free calling in all three of these devices. Built-in BLUETOOTH® wireless technology lets you sync your compatible smartphone with your RV navigator to make calls without taking your hands off the wheel. Same goes for smart notifications. When paired with the Garmin Drive app, you'll be able to see text messages and other notifications from your phone displayed on the navigator's screen. Allowing you to keep your eyes, and vehicle, on the road.
Sometimes it's helpful to have another pair of eyes on the road as well. The RV 785 has a built-in dash cam that continuously records your drive and automatically saves video if an incident occurs. In addition to the video, GPS records where and when events occurred. Another feature that makes operating your vehicle safer and easier.
The RV 890 boasts a large, easy-to-read 8" display, ensuring you are able to navigate clearly and confidently. Plus, depending on where you locate the 890 in your vehicle, it has the ability to be mounted in the traditional landscape view or portrait view. This allows both the driver and passengers the advantage of seeing more of the route ahead, as well as giving you the freedom to adjust the view from the driver's seat for your ideal setup.
When you're on the road, you shouldn't be worried about where you're going but focused on memories along the way. Our RV GPS navigators are ready for every road trip. A smoother journey starts here.