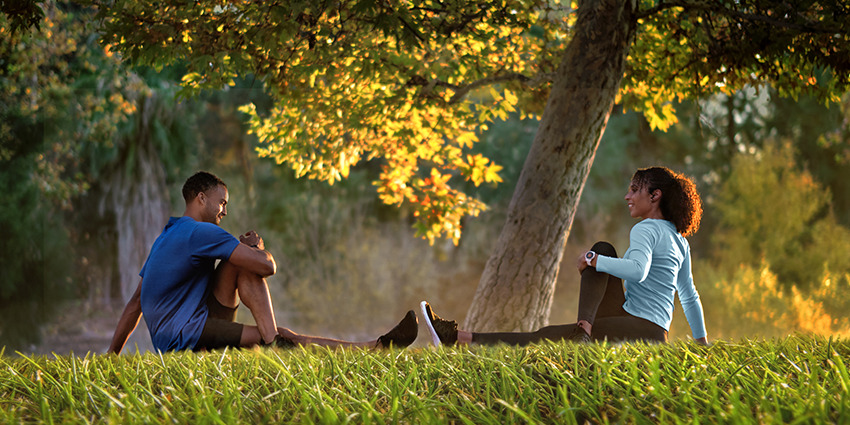 Tel Aviv University Studies Use of Garmin Wearable Data to Detect Respiratory Infections
A new research study by Tel Aviv University will analyse Garmin wearable data to determine whether it could be useful in the early detection of respiratory infections. The study funded by the European Research Council aims to recruit 5,000 participants who will be followed for two years prospectively. Participants will wear Garmin smartwatches, report on respiratory-like symptoms using a dedicated mobile application and give informed consent to allow / permit access their medical records. Analysing the received data, the team hopes to create a model for early detection, allowing faster and more appropriate healthcare treatment and minimizing the long-term effects of infections.*
Accurate Data from Garmin Wearables
The multi-capability of Garmin wearables to record both activity and physiological metrics, combined with their ease of use, is what makes them the ideal tool for this study. Study participants are given a Garmin device and consent to share their health and fitness activity data with the researchers. These metrics, including heart rate, sleep patterns, SpO2, activity and more, are made easily available to the researchers thanks to their integration with the Health API. Using Garmin wearables means that all-day health metrics can be collected on a long-term basis, allowing the team at Tel Aviv University to identify trends that could indicate respiratory illness.
Turning Data into Diagnosis
Dr. Dan Yamin, head of the Laboratory for Epidemic Modeling and Analysis in the department of Industrial Engineering at Tel Aviv University, leads the research project. Using machine-learning tools integrated with medical records, reported symptoms and health metrics from Garmin wearables, Dr. Yamin aims to identify the impacts on the body during the life cycle of a disease and adjust diagnostic models and treatment methods accordingly.
Promoting Better Quality of Health
Avishay Pariz, CEO at Ronlight Health, Garmin's official representative in Israel, said regarding the research, "We are always happy to collaborate with Israeli organisations for the goal of promoting a better quality of health. But this time, the excitement is doubled because of the weight and importance of this research." "Smartwatch use for patient monitoring and at-home care is increasing, as is telemedicine overall. This two-year project is another great step towards helping improve the lives of patients, and Garmin is ideally suited to enable this and related research."
Learn more about studies including Garmin devices on our GARMIN HEALTH THIRD-PARTY STUDIES OVERVIEW.
*Garmin wearables were not designed or intended to be used to monitor or diagnose any diseases or other conditions, but these metrics can provide useful insights and trends; see Garmin.com/ataccuracy.