Our latest collection of Premium, Advanced, Essential in-car GPS units combines the latest Garmin innovation with the simplicity of use and clear turn-by-turn directions we're famous for.

Browse our complete range of navigators, which includes best design, best premium and budget buys.

Motorcycle-friendly navigators designed by bikers and built by Garmin. Check out the Garmin zūmo range of sat navs for motorbikes.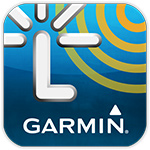 Download Garmin apps for your iPhone® or Android™ smartphone.