The Best Sail Together
Nexus brings their passion for performance to Garmin. Together, we will offer the very best in sailing equipment.

Troubleshooting
Get the latest marine device software updates.
Plan Your Trip

HomePort™ lets you organize routes for your next excursion from the convenience of your computer.
Featured Videos
Marine Accessories
New! BlueChart® Mobile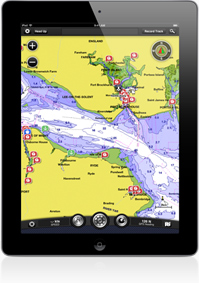 Using exclusive Garmin BlueChart g2 marine cartography, you can plan and view routes on your iPad® or iPhone® with BlueChart Mobile.
Learn More