Touchscreen Handhelds

Our best-ever advanced features within a user-friendly touchscreen interface.

Shop Touchscreen

Essential Handhelds

Reliable, easy to use and great for geocaching.

Shop Essential

Wrist-worn GPS

Explore the great outdoors using the Garmin wrist-worn range of outdoor GPS devices.

Shop Wrist-worn
Ruggedised Handhelds

Designed to withstand extreme conditions even off the beaten track.

Shop Ruggedised
Start Geocaching

Join the high-tech treasure hunt! OpenCaching is a free online community for creating, sharing and finding geocaches around the world.
Share Your Adventures

With Garmin Adventures, you can share your journeys with friends, family or fellow explorers!
BaseCamp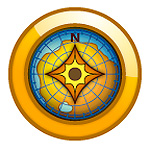 Our free BaseCamp software lets you plan outdoor activities and organise your data.
Related Links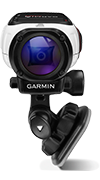 Garmin VIRB™
Life. Camera. Action.
VIRB is the compact HD video camera that gives you everything you need to capture your life, in action. It's simple to use, produces high quality HD output and runs for up to three hours on a single charge. Its rugged design matches the needs of your lifestyle – perfect for the outdoor life. The videos below show you VIRB being used for real-life action shooting – and the footage was all filmed with VIRB!
Learn More
Shop Now
Navigate with Ordnance Survey Maps
Detailed topographic data, including terrain contours, topo elevations, summits, paths, routable roads and geographical points.
10% Off All Accessories
Register your Garmin and receive 10% off accessories. With myGarmin you can manage your device, download software and more.