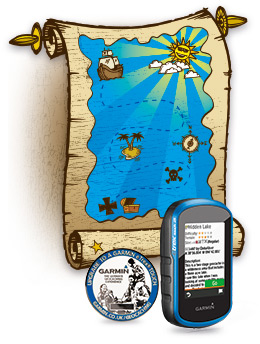 Geocaching is a game invented by pirates.
Well, not exactly. But they were definitely on to something!
As legend goes, swashbucklers hid their treasure and marked the spot so that they could find it again. Geocaching works the same way – only advances in technology have taken things to a whole new level.
Hidden treasure troves – known as caches – have been hidden around the world. Their coordinates have been uploaded to our website along with details and clues. All you have to do is load this information into a compatible GPS device and set out on an adventure to find them. If you want to take something from the cache, be sure to have something to leave behind for the next person to find.
All you need to start geocaching is a portable GPS-enabled device, we have a huge range including the new eTrex Touch 25 which offers the ultimate geocaching experience with 250,000 preloaded caches from geoaching.com, a dedicated geocaching activity profile and fantastic touchscreen display.
Helpful geocaching links: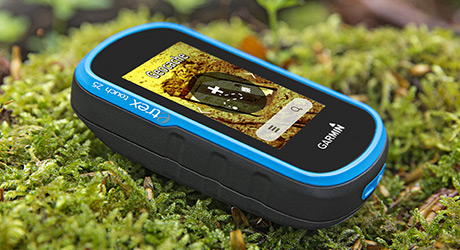 eTrex Touch perfect for geocaching
Garmin eTrex Touch is the family navigator that's easy and fun to use, with a touchscreen and preloaded TopoActive Europe maps.
Optimised for multiple activities – just select and go!
Preloaded with Garmin TopoActive Europe maps
Cycling mount included
Bright 2.6'' colour capacitive touchscreen
3-axis tilt-compensated compass
Download recreational tracks and routes to follow
Paperless geocaching with 250k preloaded caches
Learn More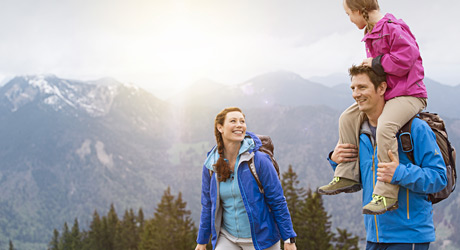 Dive into geocaching with Garmin
With the eTrex Touch, geocaching is convenient for everyone, with paperless geocache directions, ratings and recent logs saved directly on the device - no need to print anything.
eTrex 25 comes with an electronic compass that shows you the direction to your destination even while you're stood still - which helps a lot during short breaks on geocaching adventures.
For beginners, eTrex Touch holds 250,000 great geocaches suitable for those new to geocaching – to help you get used to the whole concept. All geocaches are from geocaching.com, the world's largest geocaching platform.
More accuracy and geocaching features than a smartphone app
eTrex Touch 25 is the new family navigator for outdoor activities, ideal for everyone that likes to dip their toes into the great outdoors - from casual cyclists and hikers to geocaching newbies.
eTrex has been the world's most popular and successful recreational GPS series for the past 15 years. eTrex Touch 25 is its newest member, that is now easier and more convenient to use than ever. It comes with preinstalled TopoActive Europe maps and optimised Activity Profiles for various recreational activities including Geocaching, not forgetting 250,000 geocaches for endless fun outdoors.
To make it even easier to get going, a cycling mount is included in the box. Get out there and have fun with the family!
eTrex will guide you every step of the way.